Airfix and Revell Model Cars
Across Canada, both young and mature individuals engage in the art of building models of all kinds of vehicles. You might call them "toys," but they are so much more! Model kits let us past the time by making something come to life without having to start from scratch. 
At Thinker Trove, we're proud to offer hundreds of different ways for families and friends to learn while spending quality time together. These Airfix and Revell muscle car kits make for the perfect rainy day project. These brands offer A-level American muscle cars that will proudly stand out on your display shelf or make someone else very happy.
If you or someone you know is devoted to cars, both Airfix and Revell are the model brands to buy. From Lamborghini to Aston Martin to Corvette, you can now build and own a replica of your favourite cars!
Airfix and Revell high-quality products are perfect for spending some quality time with friends and family or trying out a new hobby in your spare time.
Check back often for new products and promotions because our website is full of surprises!
What Do You Get from Airfix and Revell Models Canada?
Revell is a German brand that has been producing model kits for about 60 years and Airfix is a UK model car manufacturer that's been around for about 70 years. 
Thinker Trove offers these brands to Canadian customers because the brands pay close attention to detail, producing faithful representations of cars, planes, and more. They value fine craftsmanship and provide historical information for model enthusiasts to learn more about their cool vehicles. 
Model cars are more than just toys; they are a piece of history that children and adults can capture and cherish. With the assortment of vehicle types, there's something for every lover of mechanics. 
Beginner and Professional Model Car Kits
Airfix and Revell models are made for people of all backgrounds and ages, although the minimum age required for using their models is 10 or 12, depending on the model you choose.
The kits help people to develop patience and fine motor skills, improving the confidence of younger hobbyists who are just entering the world of models. 
The Airfix and Revell model kits we provide let you choose sporty, statement-making cars that can easily be put together and taken apart for a never ending cycle of fun. The results will astound you!
Must-Have Items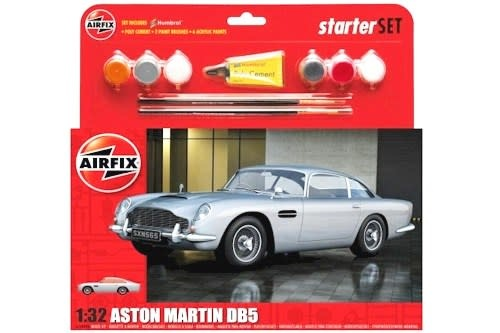 "Bond. James Bond." Fans will covet the silver Aston Martin DB5 that first appeared in 1964's Goldfinger and showcases its stunning tail design. Iconic as the man himself, the luxury DB5 model kit by Airfix is complete with glue, brushes, and acrylic paints, so hobbyists can get started right away.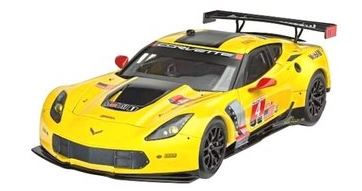 If you have a need for speed, Revell's Corvette C7 R will answer the call. This sleek yellow race car won several awards, including the 2015 Le Mans 24 Hours. But like this Revell race car, hobbyists  across the country can face any challenging model kit with successful results.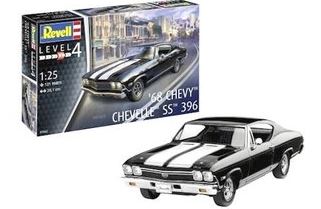 Another gem among Revell's products is the 1968 Chevy Chevelle SS 396. Decked out in a classic black and white paint job, she's a beauty to build with its multi-part V8 engine and chrome parts.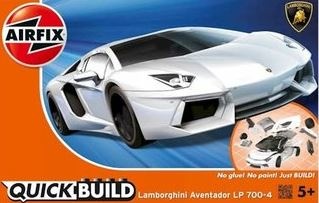 For a quick build that doesn't require paint or glue, try the Lamborghini Aventador LP 700-4 by Airfix. This hot little number is a push-fit type of construction that a five-year-old can put together. When it's complete, they'll have a cool car to add to their collection of toys. 
With these awesome cars, the model-making experience reaches a whole new level! Want more information? Our customer service is standing by to provide you additional information on orders and products.
Experience a Fun Pastime with Airfix and Revell Canada 
New to our website? Sort through page after page and you'll quickly realize that we are the number-one place for cool and educational items. Find dolls, knitting materials, books, decorations, and a treasure trove of fun!
So if you're looking for great toys, browse for more educational products on our website, or add a model kit to your cart now!